Providing basic needs to
in local neighborhoods.
The youth are our future. That's why we are working to give kids in our area the support and opportunities they need to believe in themselves and achieve their goals.
What We Do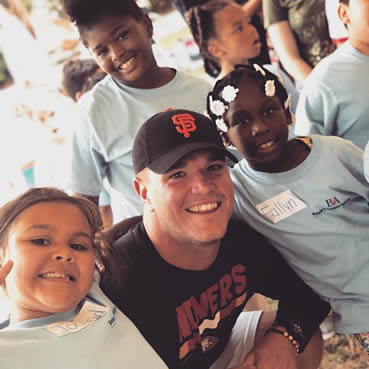 Providing basic needs to children and families in local neighborhoods. We strive to help local children living with limited resources as well as children and adults with physical and mental disabilities.
Providing children the opportunity to believe in themselves and achieve their dreams gives them the greatest chance of success. The Believe and Achieve Foundation functions under the premise that strong community partnerships and quality outreach programming will make a positive and lasting difference in the lives of our local youth. The foundation works to improve not only the basic needs of children and families, but aims to develop the growth mindset and confidence that will service them throughout their lives.  The Believe and Achieve Foundation shares a passionate desire to celebrate diversity, integrity, and innovation. The foundation strives to continuously educate and inspire our youth and their families by providing outreach opportunities and experiential learning. The ability to strive and succeed develops within each individual, and The Believe & Achieve Foundation is committed to the development of this growth mindset within the family unit.